Taxi Trucks Sydney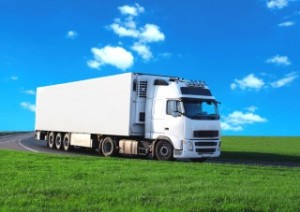 Rush Express is a trusted Taxi Trucks service provider in Sydney that is known for providing high customer satisfaction levels. Our Taxi Truck fleet is available for hire round the clock Monday to Friday. However, if the need arises we will extend our Taxi Trucks services in Sydney on weekends as well (must pre-book for a weekend service).
Standard 1 Ton Taxi Truck
Our Taxi Trucks in Sydney are categorized into two popular categories. The first is our 1-ton Standard Taxi Trucks service; this service is for pick up and delivery within 3 – 4 hours from the time of booking.
Priority 1 Ton Taxi Truck
After 3.30pm, Taxi Trucks with a 1-ton capacity must be booked as a Priority Service.
Bullet 1 Ton Taxi Truck
After 4.30pm or for a specific pick up or delivery time our 1 Ton Direct service is available. These timelines enable us to serve our clients better on a daily basis.
Permanent Truck Hire
The second service that Rush Express offers is our Permanent Hire Taxi Truck service that has Trucks that ranges from a 1 ton ute through to a Semi trailer Flat bed trucks or Tautliners in Melbourne, Sydney and Brisbane. 
All of our Taxi Truck services in Sydney can be booked online. However we request for our clients to evaluate their jobs before placing an order with us. To book online, you have to create an account with a username and a password. This is not just important for placing the orders for Taxi Trucks in Sydney, but also for future communication with us.
Contact Us
Our services are subject to vehicle availability. Give us a call today and our friendly customer representative will be more than happy to assist you.
Rush Express offers the following Sydney Taxi Truck service:
Grid Service

Taxi Trucks Booked:

After 3:30pm only 1 Ton Priority services are available.

After 4:00pm only 1 Ton Bullet services are available.

Please make allowances for Friday afternoon and wet weather.

1 Ton Standard Service

3 – 4 Hours

1 Ton Priority Service

2 – 3 Hours

1 Ton Bullet Service

Direct Service

Bullet Service has priority over

all other work.

All services are subject to car availability

Hourly Service

Taxi Trucks:
1 Ton – 12 Ton

P.O.A.
Call us now 02 9188 7285 or Book Online!